During XXV Polish Remote Sensing Conference, results of EOTiST project mentoring programs will be presented.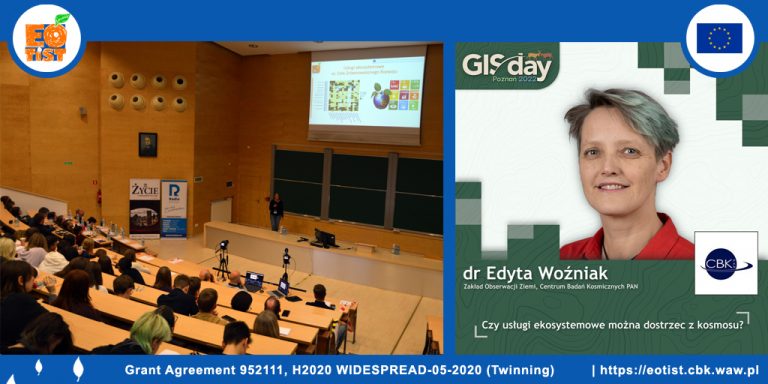 Project Coordinator, dr Edyta Woźniak gave a talk about Earth Observations of Ecosystem Service, during GIS Day 2022, in Poznań, on November, 16th.
Finally, we managed to meet face to face within the whole project consortium. Between 7th and 10th of November, all we all gathered in the headquarters of Centrum Badań Kosmicznych PAN in Warsaw (Poland).